Established in 1891 Didsbury Golf Club is a magnificent, secluded 18 hole parkland course which gently meanders along the banks of the River Mersey. Re-designed by the renowned Peter Alliss and Dave Thomas partnership, the stunning course, combined with the very best practice facilities of any golf club in South Manchester, without doubt make Didsbury THE Premier golf club in the Mersey Valley.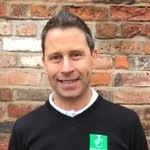 James Curtis is a PGA Pro with over 20 years' coaching experience in both the UK and USA.
James attended the University of Alabama and qualified from the PGA in 1997, excelling in coaching and business.
He has represented England at the highest amateur level and won Pro Tournaments and has worked as a Club Professional at both Northenden and Chorlton.
He has been fortunate enough to work with high-profile Professionals, Elite Amateur Golfers, Celebrities and renowned Tour Coaches and has developed a varied and comprehensive coaching skill set.
James is Head Professional and Director of Instruction at Didsbury Golf Club and offers one-to-one golf lessons and programmes, group masterclasses and golf coaching holidays as well as overseeing Junior Coaching. He utilises the state-of-the-art Performance Studio, golf course and practice grounds to provide his students with the best possible learning experiences. In addition, James now uses his wealth of skills, experience and knowledge to teach and mentor aspiring PGA Professionals.
He is passionate about teaching golf and fostering a love of the game in all his students. His patient approach and relaxed coaching style is greatly valued by his clients.
James' extensive experience of coaching different levels of abilities and ages, and also players with injuries, ensures that his students achieve their goals at the fastest possible pace.
---
Kevin Lawrence is a highly regarded PGA professional both in the UK and in the United States of America. With over 20 years of experience coaching in the United States, he hopes to apply all his knowledge to Didsbury, Manchester and the surrounding area.
His passion is in coaching, he has had the fortune to meet and speak to some of the greatest teachers in the game to absorb the knowledge, and exchange both ideas and philosophies of the golf swing. He offers an array of different coaching options that can suit any age, ability, or gender. These include, individual (one to one), groups, as well as both ½ and full day lessons. Destination coaching and golf trips are also available.
With a state- of- the- art performance studio, he can utilize and analyse video from multiple vantage points as well as include quantifiable results with the latest and greatest launch monitor system. These tools combined with his many years of experience, vast knowledge of the golf swing, and the biomechanics of how the body works, provide students with the greatest amount of improvement in the shortest amount of time.
He feels that his unique approach provides the highest level of customer service to all students by using methods that are flexible to all golfers. He develops personal relationships with students by understanding their goals and aspirations. Then, he works to help them understand what is happening and find the best technique possible for them to rectify their problem. After there are clear and realistic expectations set, he provides innovative drills and methods to implement those changes.
At the end of the day, Kevin would expect that a student will get an all-around experience touching all aspects of the golf game and have a better understanding of their own personal golf swing. He believes everyone can learn to enjoy this game and his purpose is to make it more fun to play.
---
---