GOLF COURSE
James Curtis Golf is based at Didsbury Golf Club which boasts a magnificent, secluded 18 hole parkland course which gently meanders along the banks of the River Mersey. Re-designed by the renowned Peter Alliss and Dave Thomas partnership, the stunning course, combined with the very best practice facilities of any golf club in South Manchester, without doubt make Didsbury THE Premier golf club in the Mersey Valley.
PERFORMANCE STUDIO
Head Professional, James Curtis, utilises a created a state-of-the-art golf performance studio in with a Performance Simulator powered by a Foresight GC2 launch monitor that measures player performance with high-resolution cameras, which capture up to 10,000 frames per second.
With Performance Simulation you can enjoy the best golf simulation experience possible and improve your game.
Click here to request a studio session.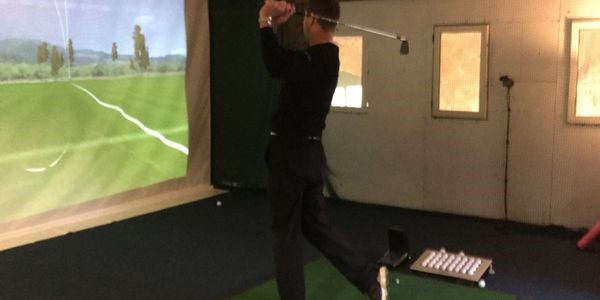 PRACTICE GROUND
Didsbury Golf Club provides the most extensive practice facilities of any Golf Club in the region. Consisting of three separate defined areas these facilities enable both Members and visitors to improve their skills in all aspects of the game.The land forming these areas, all within the Club's ownership, lie close to the clubhouse and include :-
Main Practice Ground
This area contains approximately six acres and allows golfers to hit shots up to an average distance of 260 yards.
The Paddock
This area adjoins the main practice ground containing approximately three acres allowing shots up to an average distance of 140 yards.
Small Practice Area
This area adjoins the first hole and contains approximately 1.5 acres. It has been laid out with mats and marker posts specifically to allow practice with short irons up to 100 yards and also includes practice greens and bunkers.
Click here to request a lesson.
Visit Didsbury Golf Club's website to find out more about the facilities on offer at Didsbury Golf Club.