GOLF CLUB FITTING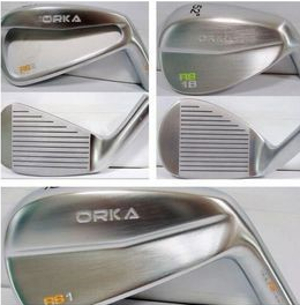 Why choose Custom Fit?
Professional custom club fitting can help you play to the very best of your individual ability.
When accurately and fully custom fit, golfers see immediate results for increasing distance, fine tuning accuracy and lowering scores. The confidence that comes from custom fit clubs helps you mentally focus and play your best possible game, knowing that your clubs are fully optimised for your build and swing. Custom fitting is beneficial for every golfer, not just better players. In fact it is often more beneficial to a higher handicapper as it can make more difference to their game. Whatever your standard of golf, custom fitting can help your game. From complete beginners to tour professionals, everyone benefits from having the correct equipment. Your swing is unique so your clubs should be too.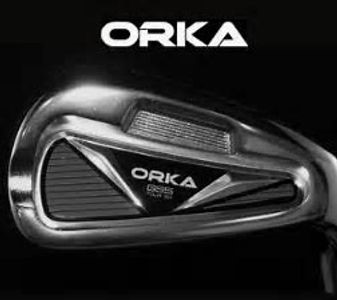 ORKA Golf Club Fitting
James Curtis Golf at Didsbury Golf Club is proud to be a fitting centre for ORKA Golf: a small, truly British, multi-award-winning company. They are a leading hardware brand for professional club building, club fitting and product design utilising innovative technologies. Head Professional, James Curtis, uses the latest technology in his state-of-the-art performance studio to custom fit ORKA's wide range of premium golf clubs.

ORKA build custom fit drivers, fairways, hybrids, irons, wedges and putters tailor-made for the individual. They also offer a personalisation service which make their clubs truly bespoke and unique: the perfect personal or corporate gift. ORKA's golf club designs include models to suit every level of player, from the beginner to the tour professional, with their clubs currently represented on all the UK tours. Everything ORKA make is custom fitted and built to your exact requirements by their network of professional custom clubmakers and club fitters. They don't hold assembled stock: your new clubs all start off in component form, ready to be built just for you.

The Fitting Process
We use our state of the art GC2 Launch Monitor to record a comprehensive set of data that includes: club head speed, angle of attack and ball spin, along with accurate yardages. The data helps us understand what shaft and flex will be suited for your game and we match this to the grip that fits and the head shape options that will work for you. Once the correct shaft and specification have been identified, we will make sure you are happy with the club or set make-up and check if any alterations need to be made. ORKA then build your clubs to the exact specifications from your fitting, profiling your shafts and checking head weights and swing weights to ensure consistency throughout your set. The result: the perfect clubs for your exact requirements.