Golf coaching is all about you and what you want to get out of your game. We pride ourselves on being good listeners and aim to provide the best possible professional advice, whilst ensuring each lesson is tailored and enjoyable for the golfer.
Why Coaching?
We're passionate about helping you play better golf.
Every golfer enjoys the game more when they're hitting good shots and playing well. This is our mission for you.
Think back to your last few rounds and try to pinpoint an area that cost you shots…
Maybe, you had too many three-putts as a result of poor distance control? Or did you miss too many fairways to the right meaning you had to chip out sideways? It could be that you play well in practice rounds with your friends but struggle to replicate that in competitions?
Through our experiences in the game and our PGA education, we appreciate that every golfer is different. That's why we offer a range of lessons and packages to suit everyone.
Services available include:
- One-to-one golf lessons
- Group golf coaching
- Short and long game masterclasses
- Weekend & after school group golf tuition for juniors

Lessons will cover:
Golf Fundamentals
Swing Basics
Short Game
Long Game
Course Management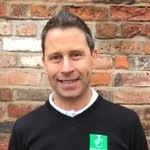 James Curtis - Head PGA Professional
James Curtis is a PGA Pro with over 20 years' coaching experience in both the UK and USA. James attended the University of Alabama and qualified from the PGA in 1997, excelling in coaching and business. He has represented England at the highest amateur level and won Pro Tournaments and has worked as a Club Professional at both Northenden and Chorlton. He has been fortunate enough to work with high-profile Professionals, Elite Amateur Golfers, Celebrities and renowned Tour Coaches and has developed a varied and comprehensive coaching skill set. James is Head Professional and Director of Instruction at Didsbury Golf Club and offers one-to-one golf lessons and programmes, group masterclasses and golf coaching holidays as well as overseeing Junior Coaching. He utilises the state-of-the-art Performance Studio, golf course and practice grounds to provide his students with the best possible learning experiences. In addition, James now uses his wealth of skills, experience and knowledge to teach and mentor aspiring PGA Professionals. He is passionate about teaching golf and fostering a love of the game in all his students. His patient approach and relaxed coaching style is greatly valued by his clients. James' extensive experience of coaching different levels of abilities and ages, and also players with injuries, ensures that his students achieve their goals at the fastest possible pace. James has recently discovered that he is currently No. 1 in the North for growth for TaylorMade custom fits and No. 3 in the UK! Take advantage of his expertise today!
---
Steffan Sullivan - Assistant
Steffan Sullivan is an assistant PGA professional studying at the University of Birmingham. He started playing golf when he was 14 at Davenport Golf Club and hasn't put his clubs down since. Steffan, although late to starting golf, has had plenty of years' experience playing and in some big competitions at amateur level. He is still a very keen player and still always trying to develop his game now at the professional level. While playing is important to him, he is trying to focus his attention
---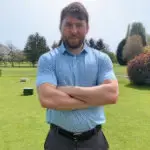 George Jenkins - Assistant PGA Professional
George has been golfing for about 15 years, mainly at Burton On Trent Golf Club and has represented Derbyshire on several occasions, mainly as a junior. He studied Sport and Exercise Science at Aberystwyth University and graduated in 2018 with a 2:1. He moved to Manchester 18 months ago and has worked for American Golf, honing his skills in custom fitting and expanding his golfing knowledge. A year ago, George decided to start his PGA training and will now continue his training under James at Di
---
I am a 68 year old golfer and have been coming to James for a couple of years now, during which time my handicap has gone from 23 to 15. James is an excellent coach and our sessions are always enjoyable and I leave with my confidence boosted.
John Mosedale - Visitor
I was referred to James by a colleague because of his extremely strong reputation for patience and for getting results. I cannot recommend James highly enough; he explains the complexities of the golf swing with great clarity and has put back the enjoyment into my game to such an extent that my golf swing has gradually improved and I can now play to a respectable level without fear of embarrassment.
Tom Cranwell - Visitor
James and I first met at a time when I had lost my enthusiasm for the game. James made modest changes to my grip and posture, which immediately added 15/20 yards to my seven iron. The improvements, together with his suggested drills, translated to the rest of my game and the next club medal saw me break 100 with a gross 93. Included in that was a run of tee shots hitting ten consecutive fairways. I look forward to, and thoroughly enjoy each lesson. James has given me back my enthusiasm for the game.
Stuart Earnshaw - Visitor
I've had lessons with James since November 2021 and he's helped me improve my game markedly. I have more confidence in my swing and I've dropped 2.5 shots from my handicap and feel like I can drop further. I've upgraded my clubs with his advice which I've found to be practical, honest and specific for my game. Pricing was also matched to internet supplier prices.
Jonathan Perkins - Visitor